Welcome to Chatillon !

Your restaurant specializing in seafood and fish in Boulogne-sur-Mer
Our know-how : from the sea to the plate
Le Chatillon offers you fresh products every day directly from Boulonnaise fishing.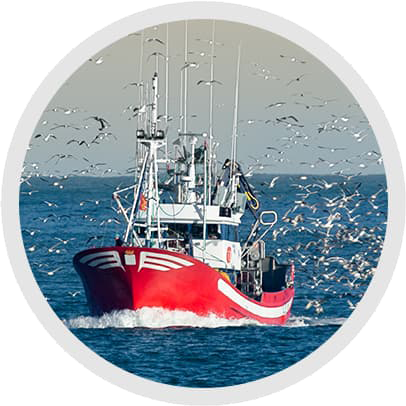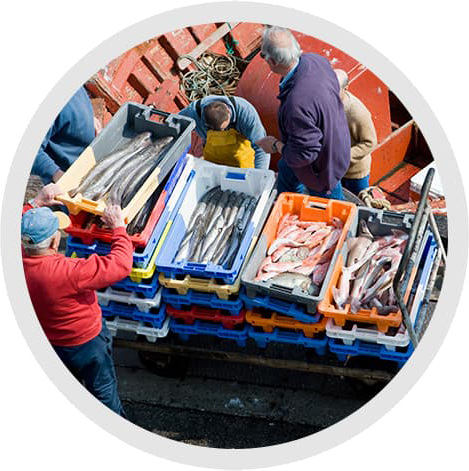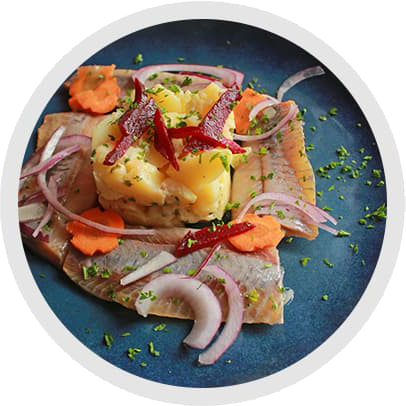 When you push through the gates of Chatillon, the immersion in the heart of Capécure, the sea and the tide is immediate. It is a scene from Boulogne life that is played out there every day.
A restaurant steeped in history
At Le Chatillon, the welcome is warm and the decor invites visitors to come on board: porthole, sails stretched to the ceiling, rudder ... Everything is reminiscent of the interior of a trawler.
Created in 1950, in the heart of the Capécure site, in Boulogne-sur-Mer, the Chatillon restaurant allows sailors and dockworkers, who were very numerous at the time, to drink and eat hot.
Le Chatillon is still frequented today by sailors, dockers, fishmongers and filleters from Boulogne and elsewhere. However, the professionals of the sea are not the only ones to find themselves in this renowned establishment. Everyone sits at Le Chatillon, in a friendly atmosphere, where fresh seafood reigns supreme because 98% of the dishes are made from fish by Chef Olivier Lannoy and his team.
A quality fish selected by the previous owner of the premises, Mr Baude, a former fishmonger, for 35 years. As soon as they land, fish and shellfish are found at Chatillon to charm everyone's taste buds.
Camille Baude, present for a little over 20 years in the establishment, took over the premises in 2017.
See you soon at Chatillon !